How to become a partner
The PhD Business for Society promotes a strict relationship with companies, organizations, and institutions to favors innovative knowledge creation and exchange in the field of management.
Companies can be involved in three ways.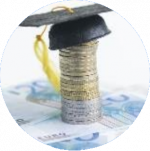 Financing of a PhD scholarship
Funding for a three-year course of study for a PhD student


Selection of the candidate for possible placement in the company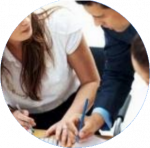 PhD Executive - Participation of an employee in the doctoral program
Selection of an employee who is interested and has the right profile for the PhD


The first year dedicated to participation in the program and the last two years for carrying out the project in the company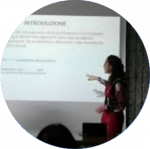 Corporate / planning testimonial
Participation in the PhD as a guest speaker/lecturer to share their experience on issues related to the PhD


Construction of simulations / projects to be carried out by companies during the PhD
For the first two, the signing of a letter of intent and subsequently of an agreement is required.
For further details please click here.
If you are interested or you want to know more, contact us: b4s@unimib.it