PhD Students
XXXVIII cycle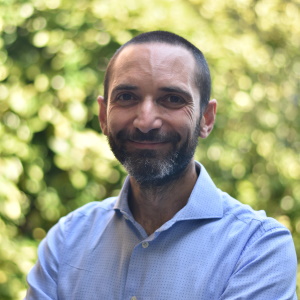 Matteo Bartolini
Matteo is an aerospace engineer with more than ten years of experience in launch vehicles. Matteo was in charge of Guidance, Navigation and Control and Flight Safety for the Launch Vehicle VEGA. After five years and four successful launches of the launch vehicle, he moved to New Zealand and joined Rocket Lab USA: he was in charge of Flight Safety and Guidance, Navigation and Control for the brand new Electron Launch Vehicle. Matteo is as well a launch operator: he spent days at the launch site, running preliminary tests and analyses before the green light for the launch. After four and half years and five launches, Matteo moved back to Italy, to pick the position of Head of Sales Engineering in D-Orbit: here is now in charge of boarding customers and designing missions for the Orbital Transfer Vehicle ION Satellite Carrier.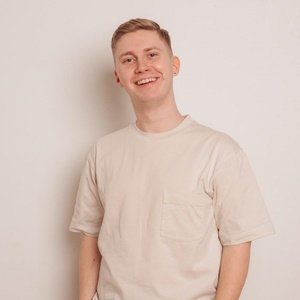 Ivan Burkov
Ivan Burkov has an educational background with BA in Political Science and World Politics, as well as an MA in Art Management. His background includes a focus on text mining techniques and consumer behavior research. Ivan has gained experience in conducting both qualitative and quantitative research through working with institutions such as Cartier, the Hermitage Museum, Faberge Museum, and others. Currently, he is involved in the research project "Evaluation and validation of innovative business models and services for a sustainable, safe and inclusive mobility" at the University of Milano — Bicocca.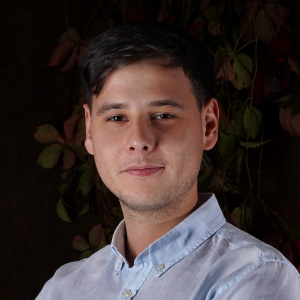 Carloalberto Corica
Carloalberto Corica is a PhD student of the Business for Society programme at Milano-Bicocca. He holds a master degree in Government and Public policies and attended a second level master in Administration and Government of Territory at Luiss Guido Carli University. He spent six months at Universidad Autónoma de Barcelona. He has led an executive course in Law and Economics in the European Union at the School of Government of Rome. His current research interests are in strategic management in the public sector, with a special focus on creation and execution phases of the National Recovery and Resilience Plan.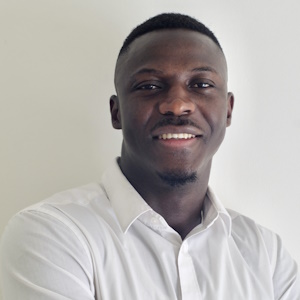 Bakary Jammeh
I grew up in The Gambia. After completing a BSc at the University of The Gambia in Economics (Summa Cum Laude), I worked as a graduate teaching assistant in Economics. In 2019 I moved to study Economics at the University of Verona in Italy (MA, 2021) with a dissertation on investor sentiment and natural disasters. I also graduated with a second-level master's at the University of Napoli Federico II in Economics and Finance (MSc, 2022) with an overview study of the recent development of Algorithmic and High-Frequency Trading. My main research areas are Energy Economics, Climate Change, Finance, Macroeconomics, and technological Innovation. Research Project: "Medium-long term macroeconomic modeling to analyze the energy and economic system interactions."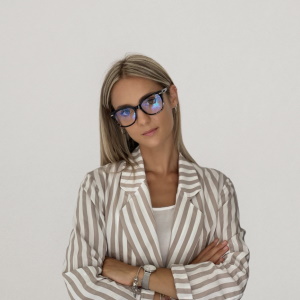 Angela Rizzo
Angela Rizzo is a PhD student of the Business for Society programme at Milano-Bicocca. She holds a bachelor's degree in Economics from the Ca' Foscari University of Venice, and a master's degree in Tourism Economics from the University of Milan-Bicocca. In February 2022, she gained a 10-month fellowship at Bicocca University that allowed her to collaborate on the "Research for Digital and Sustainable Innovation" project. Her research interests include: sustainable innovation, open social innovation, collaborative governance and value co-creation, urban regeneration and local development.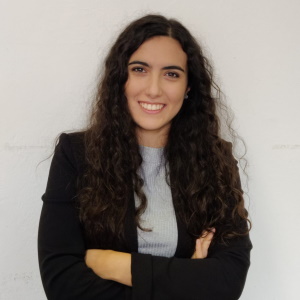 Valentina Toscano
Valentina Toscano is a PhD student of the Business for Society programme at Milano-Bicocca. She holds a Bachelor's degree in Administration, Control and Finance and a Master's degree in Economics and Law, both from University of Pavia, a three-year Bachelor's degree and a two-year Master's degree in Social Sciences from IUSS Pavia - School of Advanced Studies and a first-level Master in Global Marketing, Communication & Made in Italy. Her current research interests include: accounting, accountability, sustainability and resilience.
XXXVII cycle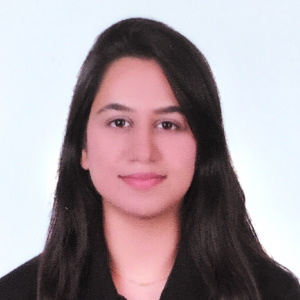 Maryam Baloch
She is Maryam and she started her academics with BSc Hotel Management (honors) From Amity University Dubai Campus with a Major in HRM and worked alongside in an auditing firm. She has also been a lecturer of Business Studies. Maryam has earned a diploma in Communication skills and Behavioral Science in 2017 from Dubai. In 2019 she moved to Italy and started her Masters in Banking and Financial Econometrics and then Masters in Economics and Financial Sciences from the University of Messina. Studies and practical work instilled the curiosity of research in her therefore after completing MSc, she started PhD in Business for Society at Unimib. Her research interests are regarding Social Media, Marketing and Behavioral Sciences. She hopes her research work becomes an asset to the business world.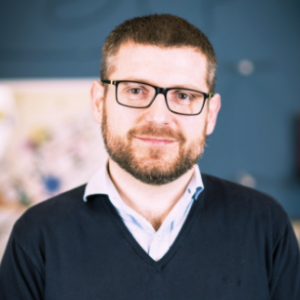 Lorenzo Caggioni
Lorenzo has multiple years of experience working in Integration and Big Data projects. Working at Google since 2010, he supported technical integration on several Google products: Google AdSense, YouTube and now Google Cloud Platform. He is a Certified Google Cloud Architect, Data Engineer, YouTube Audience Growth and Digital Rights. In his spare time, Lorenzo loves investigating areas where technology can help increase autonomy of people with disabilities. This passion led Lorenzo to start a 20% project inside Google focused on making the Google Assistant more accessible announced at Google I/O 2019: Project DIVA. Project DIVA inspired Action Blocks, a Google application released in 2020. Here my research title proposal: Business, technical and regulatory profiles of Artificial Intelligence as a general-purpose technology: a multi-disciplinary framework to help predict how AI could shape the future of society. Technical Lens.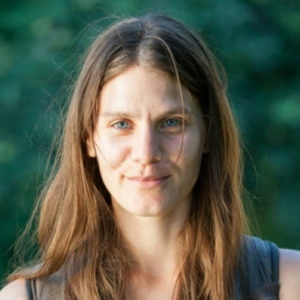 Antonella Di Maso
I am Antonella Di Maso, a Phd student in B4s. I have a Bachelor's degree in Sociology and a Master's degree in Management and Services Design both at the University of Milan-Bicocca. I work as an interviewer for statistical surveys on issues related to the Labor Market and Consumptions. My study interests concern Sustainable Development, Social Innovation, B-Corporation firm and "Third Sector". My research topic will be Community Cooperatives on which I have already developed my master's thesis.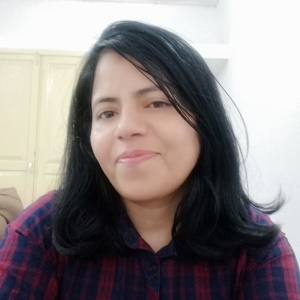 Alka Rathore
Alka Rathore is a PhD student of the Business for Society programme at Milano-Bicocca. She holds Double Master Degrees one in science and other in Management from Indian Universities. She has been teaching many courses in area of HR like Human Resource Management, Human Resource planning, Recruitment and Selection, Employee training and development; Organisational Behaviour and marketing modules to graduates and master students of universities in Bhutan and India. She has published six papers including peer-reviewed journal articles and conference proceedings. Her current research interests are in Human Resource Management, Human Resource development, Organisational Behaviour.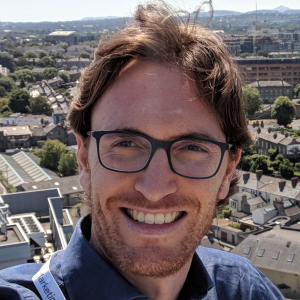 Nicola Roviaro
Nicola Roviaro is an executive PhD student working at Google since 2010 where he is currently responsible for the EMEA go-to-market strategy of advertising and measurement tools helping businesses to continue achieving their marketing objectives without compromising people's privacy online. Previously, Nicola was responsible for the expansion of the YouTube advertising offer in Europe and Italy. Nicola has a master degree Economics and Management for Arts, Culture and Communication. His PhD research is titled: Data and Trust profiles of Artificial Intelligence as a general-purpose technology: a multi-disciplinary framework to help predict how AI could shape the future of society.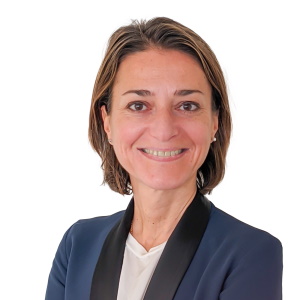 Rosella Serra
Rosella graduated in Philosophy at the Universita' Cattolica del Sacro Cuore di Milano, she attended the Master in Marketing and Communication at ISTUD. Her work experience began in Nielsen, in the N.A.S.A. unit focused on advertising investments and continued in Media Agencies as a Researcher in Initiative Media, Starcom, Mindshare, groupm up to Aegis as a Research Manager. She joined the Italian Team Agency in Google eight years ago as Head of Agency Insights to get back into the game and combine her expertise on TV with that on Digital and then move on to managing relations with trade associations focused on 'advertising from 2019.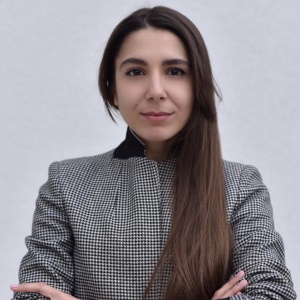 Dinara Timergaleeva
Dinara Timergaleeva is a PhD student of the Business for Society programme at Milano-Bicocca. She holds a Double Master Degree in International Luxury Management from MIP Politecnico di Milano and Neoma Business School in France. She has been a Postgraduate teaching assistant of the Design Management for Fashion Master Program at Poli.Design. Her main research interests are: dynamic capabilities, digital marketing, heritage branding, luxury innovation. Research project: Design Driven Innovation in Luxury Fashion Companies. The role of Heritage-based Dynamic Capabilities in Innovation Adoption.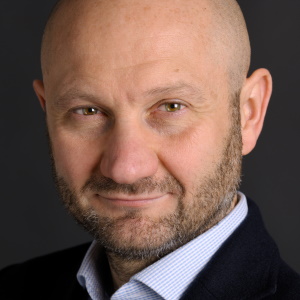 Marco Zanardi
Marco Zanardi has an experience of 30 years of work in the field of Retail Management, Marketing, Innovation. Citizen of the world, globaltrotter for work and passion, he has worked for important companies (Ac Nielsen, Young & Rubicam, Unilever, Consodata). Now he is working for Beready Srl which is a Retail, Trade and Shopper Marketing agency. Since 01.20 he is President of Retail Institute Italy: www.retailinstitute.it Passionate about lifeLonglearning and corporate foresights. PhD reesarch project: Retail Corporate Foresight: a bluprint/pattern/framework for business strategy.